December 1st, 2020 11:00 AM to 12:00 PM
Who should attend?
The webinar will include examples from a range of organisations that have successfully improved their business processes with enhanced web mapping. It will be suitable for delegates that have already implemented web mapping and for those who are developing a business case.
Agenda
This webinar will consider:
Add-ons that maximise the value of a web mapping system for service users

Ways in which web mapping add-ons increase return on investment

How integration with third-party applications shares greater insight

Specialist add-ons that support industry specific activities
To reserve your place, visit: https://cdcp.io/wmaoa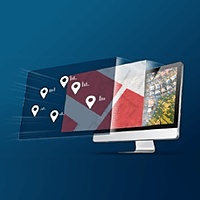 Download iCalendar entry for this event.
iCalendar feed for this event.