September 2nd, 2018 9:00 AM to September 7th, 2018 5:00 PM
AGI is delighted to be a partner for the inaugural UK Mapping Festival taking place in London from 2 to 7 September 2018.
---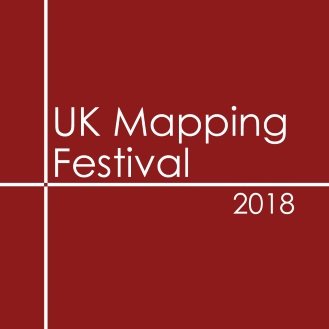 ---
Celebrate the UK's first ever Mapping Festival with a week-long programme of education, inspiration, entertainment and most importantly, maps!
The UKMF will feature exhibitions, workshops, visits, social gatherings, seminars with Festival guests, and activities for families & young people.
There are three exciting conference days, around the themes of GeoTechnologies, Mapping for the Future and Imagery and Survey in a 3D world. Talks from leading specialists and industry innovators along with hands-on workshops allow you to hear about and experience some of the latest developments in our rapidly changing world.
Whether you're involved in Survey, CAD, GPS, GIS, cartography or just have a general interest in geography or mapping, this is the event for you!
Where:
ILEC Conference Centre, 47 Lillie Road, Fulham, London, SW6 1UD
When:
September 2nd - September 7th 2018
We are leading the first day of the conference – Tuesday 4 September.
---
Come along and earn CPD points!
This event is AGI Accredited.
Attendance: 4 points. Presenting: 1 additional point.
---
Call for papers!
Thank you to everyone who submitted a paper and congratulations to successful applicants! Check out the agenda below...
---
The all-important agenda...
The FULL conference agenda is available here. We are leading the first conference day (Tuesday 4th) so check out the agenda below...
Keynotes:
Earth Observation and Geospatial
Tim Just, Head of Space, Innovate UK
Tim will be covering how the recent rapid advancements in technology has resulted in driving new applications of Earth Observation data and how this will be impacting the geospatial sector.
Why do Central Government recognise geospatial information is critical to unlocking value within the UKs economy?
Jamie Clark, Head of Public Sector Geospatial Policy, Geospatial Commission
Geospatial data is at the forefront of revolution in the UK's economy. The Geospatial Commission was announced at Autumn Budget 2017 to champion and help realise the social and economic value of geospatial data which are estimated at up to £11bn p.a. This presentation will give a brief overview of potential economic opportunities that have been identified for geospatial data.
Unlocking value from opening UPRNs and USRNs
Nick Chapallaz, Managing Director, GeoPlace
The UK is a global leader in geographic address and street data. Local authorities and GeoPlace are critical to maintaining data quality and GeoPlace is central to the continued provision of definitive UPRNs and USRNs. In a challenging marketplace these identifiers offer consistency and accuracy to automate data sharing - delivering better services and outcomes for businesses and citizens. Nick will profile public and commercial examples that demonstrate how your organisation could take advantage of this national definitive infrastructure.
The Centre for Connected and Autonomous Vehicles; Government ambitions and challenges we face
Simon Shapcott, Head of R&D, Centre for Connected and Autonomous Vehicles (CCAV)
Simon will be covering the challenges being faced in developing and deploying Connected Autonomous Vehicles and the potential role for geospatial data.
A flavour of the workshops below:
GIS United: Speed Networking
You've heard it a million times, "networking is essential to a successful career". However, we are all guilty at conferences of only speaking to people we already know or reacquainting with old colleagues, and whilst it's important to keep up relationships it's not helping us expand our networks. Speaking to strangers, meeting new people and even knowing where to start is never easy though.
Therefore, we will be offering a Speed Networking event, hoping to help break down some of these barriers and get you talking to some new faces in the GI industry. Similar, to Speed Dating, you will meet many individuals in a short period of time with a set amount of time to speak with each, before rotating on to speak to the next. We'll help out by providing name badges, starter questions to help spark the conversation, and providing some free networking time at the end of the session so you can speak further to contacts of interest.
You'll get some great exposure and experience of networking, as well as the opportunity to make contacts with other Geo Professionals that you can keep for life.
How Geospatial Information could be used in a Zombie Apocalypse
In this workshop we will look at the scenario of dealing with a zombie apocalypse as a vehicle for how mapping can be used in managing an emergency. Following this introduction, we will look at 1 or 2 scenarios that the Consultancy & Technical Services team at Ordnance Survey has been involved in and task you to produce a number or outputs similar to those we had to produce in an exercise environment.
In additon to the fantastic range of speakers below, we look forward for you to attend our Comedy Night - Mapsolutely Hilarious, which will commence at 7:30-10:00pm.
---
Timings

Conference Theatre

Workshop Cafe

9.30am

to

11.00am

Why use Geographic Information?
From space to your neighbourhood

No workshop

Keynote: Earth Observation and Geospatial data

Tim Just, Head of Space
Innovate UK

Keynote: Why do Central Government recognise geospatial information is critical to unlocking value within the UKs economy?

Jamie Clark, Head of Public Sector Geospatial Policy Geospatial Commission

Why are auditors interested in mapping anyway?
Dr Marc Adams, National Audit Office

A Corporate GIS Strategy for Wigan
Karen Nickel, Wigan Council

Q&A - Through Slido

11am to 11.30am

BREAK

11.30am

to

1.00pm

Efficiency in Asset Management

The road to intelligent highway management
Owain Hale-Heighway, GAIST

Speed Networking

Steph Stedman, TfL

Announcement Coming Soon

Heat mapping for an integrated localised energy system
Dr Behnam Firoozi Nejad, Queen's University Belfast

The role of GI in translating geohazard research into added value products: case studies for road networks and the insurance sector

Anna Harrison, British Geological Society

Q&A through Slido

1.00pm to

2.00pm

BREAK

2.00pm to 3.30pm

Geo within Business Processes

Unlocking value from opening UPRNs and USRNs
Nick Chapallaz, Managing Director, GeoPlace


How Geospatial Information could be used in a Zombie Apocalypse

Danny Hyam, Ordnance Survey

Felling Licences Online – integrating spatial data to improving customer service and business efficiency
David Pegg, SCISYS

Optimising Ordnance Survey's Field Workforce
James Quick, Ordnance Survey

Connecting the unconnected communities
John Powell, eMapsite

Q&A through Slido

3.30pm to 4.00pm

BREAK

4.00pm

to

5.30pm

Trialling New Ideas

Automated Derived Map Production - The Journey So Far
Derek Howland, Ordnance Survey

No Workshop

How data changes are driving the evolution of GIS into Location Intelligence
Tim Marston, CARTO

Create a new language for conversing with maps
Dave Barter, Nautoguide Ltd.

Closing Key Note: Connected Autonomous Vehicles
Simon Shapcott, Head of R&D, Centre for Connected and Autonomous Vehicles

Q&A through Slido
Location
ILEC Conference Centre




47 Lillie Road


Fulham


London

,

SW6 1UD




United Kingdom