We did it!! 10,562 miles from Altrincham to Sydney in support of our local mental health charity, Manchester Mind for Mental Health Awareness month.
As a group we have all benefitted from healthier lifestyles through May in support of a fantastic Manchester charity, whilst paying respect to our environmental sustainability promise as a company #ConnectWithNature
More importantly, we've exceeded our funding target with all donations going towards vital health and wellbeing support effort in #Manchester.
This link will stay up a while longer. Please visit https://lnkd.in/eubMkSV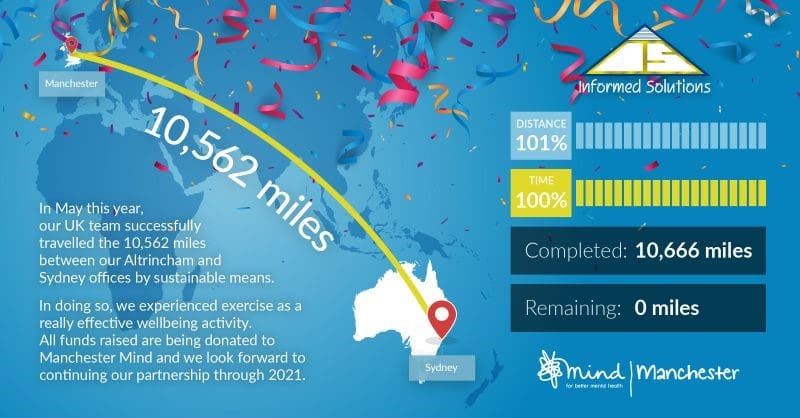 Disclaimer: The publication of AGI member press releases is a member service. The AGI neither approves or endorses the contents of a member's press release, nor makes any assurance of their factual accuracy.