Welcome to our thriving UK Geospatial Community
As the Association for Geographic Information, we lead, connect and develop a community of individual and corporate members who use and benefit from geographic information.
Who are we?
We are a diverse, passionate membership organisation delivering the needs of our members working in the GI and Geospatial world.
Motivated to make a difference, as an independent and impartial organisation we work closely with our members, successfully influencing government policy, deliver the highest quality of education and lead in industry best practice.
We help our members
• build their professional networks
• learn new professional skills and access training opportunities
• focus on their career and personal development.
Established in 1990, the organisation is filled with expertise, whilst attracting many young professionals who bring innovative ideas and insight. We work in collaboration with industry bodies, member organisations and sponsors to realise our mission.
Continually listening and adapting to the needs of our membership we believe we have a vital role to play in supporting the future development of the UK geospatial world.
Geospatial is transforming our world and AGI members are at the heart of this.
If you have a passion for GI or Geospatial, this is where you belong; whether you are just starting your career or have many years of experience.
By coming together and bringing knowledge, ideas, and opportunities to collaborate, the power to create meaningful impact grows exponentially, with the breadth and diversity of the membership.
Together, with our members, sponsors, and industry bodies, we give excellent value: and our members get to be part of a much bigger picture.
Join us and discover the power of community as we work together for a sustainable future.
Here are just some of the many benefits you can enjoy as part of the AGI Community
Convening, connecting and collaborating at Networking events
Extending your voice beyond the GI Industry to do more with your data
Having your views represented and influencing policy
Listening to world class  speakers and sharing their vision
If you are working in or looking for opportunities within the industry, take a look at our member benefits.
Individual Membership
Our Individual Network Membership category is FREE and offers numerous member benefits.
Organisation Membership
Join the wealth of Associate and Partner Organisations who are already part of the AGI Community.  You too can enjoy our exclusive member benefits.
Cambridge, UK, November 27th, 2023, (www.1spatial.com) 1Spatial, the global leader in Location Master Data Management (LMDM)...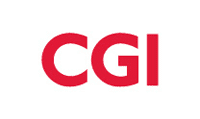 London, United Kingdom, 21 November 2023  CGI (NYSE: GIB) (TSX: GIB.A), one of the leading IT and business consulting...
  Esri UK is proud to be an AGI member organisation. We share their vision around the role of geospatial technologies in our society and a sustainable future. Being part of a community that helps articulate and promote this vision is something we can only achieve as an industry and with the AGI.
Charles Kennelly, CTO, Esri UK
  Ordnance Survey are proud to have been actively involved in the AGI for over 30 years. The AGI provides a respected, independent and representative voice for the geospatial community as a whole, convening a network of companies and professionals from all over the UK and all sectors of the economy. Membership of AGI provides us with opportunities to collaborate with others, to help promote and develop the industry in the UK, and offers us a valuable channel to receive feedback that we use to improve our data, products and services. AGI helps us support and develop our staff by providing opportunities to grow as professionals, developing skills and experiences through participation in cross-industry working groups, or the Early Career Network.
David Henderson (Ordnance Survey, Chief Geospatial Officer)
  As an organisation with geographic information at its core, Ordnance Survey of Northern Ireland is delighted to be an AGI partner. We share the vision around the role and importance of geospatial data as a driver for economic growth and for developing a sustainable future and work closely to cultivate a thriving and supportive geospatial community in Northern Ireland.
Jim Lennon, Chief Survey Officer, Ordnance Survey of Northern Ireland
Our Partners


We are proud to have key industry partners sponsor and support our work.
Our Partners


We are proud to have key industry partners sponsor and support our work.