The AGI Cymru national group is at the forefront for the use of Geography and Geographic Information in Wales.
As a sub-group of AGI our aims are to promote the development and use of geographic information in Wales by encouraging improvements in standards and providing training and networking opportunities through events, seminars and conferences.
AGI Cymru's objectives are to:
Give Wales a voice within the AGI
Address Wales specific issues such as: language, rurality, economic development
Develop, monitor and 'own' the GI Strategy for Wales
Develop an annual programme of events in Wales culminating in the Annual Conference
Pick up and respond to Welsh issues e.g. consultations
Provide an opportunity for your opinions and ideas to be heard.
Our strength is bringing together a diversity of interests and experiences for the benefit of members. We act as a focus for the Welsh GI community and as a resource upon which you can call.
We want AGI Cymru to be truly representative and we provide members with training and networking opportunities through events, seminars and conferences so if you would like your aspirations and ideas taken forward or want to join us for professional and social events then please contact us.
We do welcome new members (participating or corresponding) who are committed to sharing our vision. For information please email AGI Cymru's current chair, James Wardroper: agicymru@agi.org.uk
You can also keep up to date with AGI Cymru via:
Twitter: @AGI_Cymru
James Wardroper (AGI Cymru Chair)  GI Technical Consultant, Ordnance Survey
James is a GI Technical Consultant at Ordnance Survey helping government customers maximize the business benefit from the use of geography. He has over twenty years' experience in GIS.  Before working for Ordnance Survey he setup a cutting-edge GIS solution for land managers.  He has a MSc in GIS, is a Chartered Geographer, and a Fellow of the Royal Geographical Society.
Pam Whitham (AGI Cymru Representative on Council) - Strategic Development Manager at Ordnance Survey
Pam has over 20 years' experience with Ordnance Survey in providing support for the use of Public Sector Geospatial Mapping Data to underpin policy in Wales and England with a particular focus on Housing and Land Administration. Pam has previously been Chair of AGI Cymru and has been an active member of the AGI Cymru committee for many years.
Rares Ciurezu (AGI Cymru Deputy Vice-Chair) - Transport Modeller - WSP
Rares is a transport modeller based in Cardiff with a range of experience in traffic modelling, geospatial analysis and writing business cases for transport schemes.
Rares is also an advocate for open data, having undertaken his undergraduate research on the open data barriers for SMEs focusing on the Bath & Bristol area. Rares has an interest in cartography and when he is not watching football (Cardiff City) or running a local 10k, Rares designs maps of stadiums and arenas from across the world under the Stadiamap.com umbrella. Rares created maps of all 12 stadiums used in the FIFA World Cup 2018 in Russia of which he received numerous admiration and interest.
Morgan Commins (AGI Cymru Representative on Council) - Data Management Specialist, Ordnance Survey
Morgan is an environmental scientist and data professional with proven service delivery and collaboration experience across large corporates, start-ups, academia and the public sector. Morgan uses his knowledge to shape the data behind Ordnance Survey products to meet the needs of customers. He led spatial data strategy in Welsh local government, successfully transforming geospatial services by delivering spatial data to thousands of users via open geospatial tools. Morgan is a long-standing member and Past Chair of AGI Cymru. He represents Welsh interests on AGI Council since 2018.
Dave Roberts - Head of Geography, Knowledge and Analytical Services - Welsh Government
Dave has worked in the spatial industry since 1996. Starting in work in the oil industry before moving into government. He has also worked overseas and offshore in the private sector for a number of years before settling back in Wales and moving back into government. Dave has previously been the AGI Cymru chair and AGI council member. Dave has also been in the Royal Naval Reserve for 26 years teaching navigation.
Kevin Williams - DataMapWales Lead Product Manager, Welsh Government FRGS 

Currently working on secondment from Neath Port Talbot Council to Welsh Government as Lead Product Manager for DataMapWales, the Welsh Public Sector Geospatial data portal/service.  Kev was the lead on the All Wales Mapping Service contract and continues to strive for collaborative opportunities in Wales. He works with community projects and schools to advance their understanding of geography and applications of geospatial technology.  His interests include photography, drones, walking, running, gardening, watercolours, craft brewing, and wildlife conservation.  Married with 4 children and 4 granddaughters that keep him very busy!
Tomos Nolan - Senior Analyst - Environment Systems Ltd
Tomos' passion for the environment led him to study Environmental Science at Aberystwyth University. He is a GIS and aerial photography analyst who has been in the field for 5 years. At Environment Systems he provides GIS support and advice whilst working with large scale spatial and statistical analysis. He is experienced in a range of GIS software including QGIS, ArcGIS and FME that he uses for varying scaled spatial data analysis and development.
Sue Beetlestone
A long-standing member of the AGI and of this group. Coming from a background in Geography I began my GIS career in Powys County Council as a GIS Assistant and over the ensuing years developed from that to become the Senior GIS Officer there. It was an exciting time with Powys being one of the core early adopters of the fledgling OS MasterMap. In retirement I retain a keen interest in spatial data and volunteer for the RNLI as Water Safety officer at Barry Dock Lifeboat Station.
Natalie Small - Geographic Analyst, Central Government
As a keen geographer with a passion for the environment, Natalie studied Geography and then Conservation Management at University. This naturally led her to start a geospatial career as an Environmental GIS Consultant where she combined her interests in nature and geospatial by applying her geographic expertise to support research and policy activities in the field of ecosystem services. Now, as a Geographic Analyst, she provides dedicated spatial analysis to support delivery of evidence based policy across the broad remit of central government.
Natalie is a long-standing member and has previously been Chair and Vice-Chair of AGI Cymru. Natalie is also a Fellow of the Royal Geographical Society with IBG and a member of the Government Geography profession.
David Pegg - Director Consulting Services, CGI
David has 25 years' experience of delivering geospatial services and applications in the environmental, energy and Government. He started his career as a GIS Analyst looking at where to site large scale renewable energy installations. He currently leads a team of geospatial software engineers helping to deliver 'the power of where' to our Government clients, these include Welsh Government, Defra, Valuation Office Agency, Coal Authority and several others. Our mantra is to build open systems based on open standards.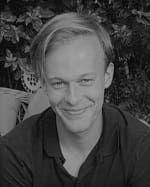 Ollie Bowden - Committee Member and Wales Representative
Ollie is a Technical Relationship Consultant at Ordnance Survey. He graduated Cardiff University with a BSc in Biology, before working as a consultant in the environmental sector. As an Ecologist he developed GIS skills that he utilised across the public and private sector, before fully specialising in GI. Ollie is excited to be a part of the ECN and keen to support other early career professionals. Being the Wales Coordinator Ollie is looking forward to helping connect and empower other young professionals within Wales.
Recent Local Events & Activities
A wonderful opportunity to meet others from the GI community in North Wales.  A talk is being given by Carneddau Landscape...
Read More
AGI Cymru is pleased to let you know that this year's annual GeoCymru event will take place on 10th October in Cardiff. We...
Read More
  Being an AGI member plays a key role in our partnership and engagement activities, corporate membership allows our team to network and engage with like-minded geospatial professionals. AGI membership allows us to get involved with National groups so that we can discuss specific Welsh policies and implications.

Adam Burke – Natural Resources Wales - Lead Specialist Advisor Geospatial

  I really enjoy the networking opportunities that AGI offer. Finding out what other people in the industry are doing and how I can become involved through events and customer support are really helpful in my role. 

Pam Whitham, Ordnance Survey