AGI Education and Skills Action Working Group
AGI's Education and Skills Working Group contributes to ensuring the relevant skills exist in the UK workforce to underpin a thriving GI sector.  With representation from AGI Wales, AGI Northern Ireland, AGI Scotland, AGI Early Careers Network, Geospatial Commission, Royal Geographical Society and the recruitment sector, the group works to a Terms of Reference describing it's focus as carrying out an annual skills survey of AGI members to identify issues and trends in recruiting, retaining and developing talent and the creation of a catalogue of geospatial skills providers in the UK.
Leading the Action Working Group are Council members Ian Maxfield and Anne Robertson.  Associate Director of Geospatial Services within the NHS, Ian has in a previous career been a secondary school Geography teacher as well as undertaking university lecturing in GIS. Anne, as Head of Services for EDINA, has responsibility for delivering geospatial consultancy and data services to the education sector and beyond.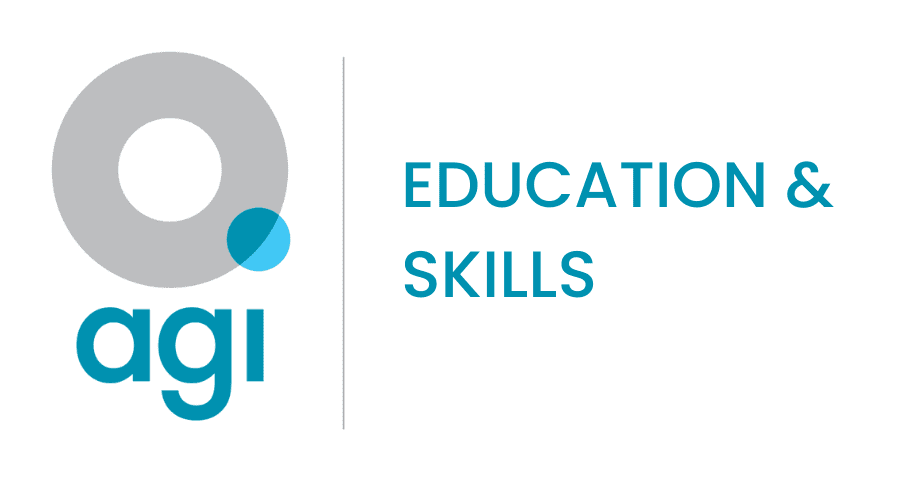 AGI Education and Skills AWG
Ian Maxfield - Co-Chair
Associate Director of Geospatial Services within the NHS, Ian has in a previous career been a secondary school Geography teacher as well as undertaking university lecturing in GIS.
Anne Robertson - Co-Chair
As Head of Services for EDINA, Anne has responsibility for delivering geospatial data and coding services to the higher and further education sectors and to over 4,000 primary and secondary schools across Great Britain via EDINA's Digimap and Noteable services.
Dave Roberts
Dave has worked in the spatial industry since 1996. Starting in work in the oil industry before moving into government. He has also worked overseas and offshore in the private sector for a number of years before settling back in Wales and moving back into government.
Dave has previously been the AGI Cymru chair and AGI council member. Dave has also been in the Royal Naval Reserve for 26 years teaching navigation.
Liz Fox-Tucker
Liz Fox-Tucker MRes, CGeog, is the Professional and Policy Manager at the Royal Geographical Society (with IBG), after joining the Society on secondment in August 2021 from Defra.  Prior to her current role she was a principal scientist in Natural Environment Science in Defra focusing on long term environmental monitoring and assessment. She is a founding member and former deputy head of the Government Geography Profession.
Carlos Quevedo
Joining the AGI as an Associate Member, I head up the GIS & Data recruitment at ERSG, global leaders in staffing services. Although the GIS market covers an endless list of disciplines, my focus areas are currently Renewables, Energy, Utilities, Engineering, Tech & Public Sectors between others. I work daily with an extensive network of candidates with multiple backgrounds and from junior, mid-stream to lead / senior levels.
Tom Perks
Tom has worked as a GIS Specialist in the environmental consultancy sector for the past seven years, having studied BSc Geography at the University of Southampton, followed by a Master's at Swansea University. In his current role, Tom manages an enterprise GIS system and supports ecology field data collection for a range of development projects. Tom is also interested in applying GIS within the humanitarian sector, having completed a site visit and mapping of a hospital in rural Uganda in 2018. He is looking forward to bringing new entrants to the GI industry together and the interesting conversations that will ensue!
Matt Webster
Matthew works as a GIS Analyst at Jacobs, having previously graduated from UCL with an Environmental Mapping master's degree. Keen to support early career professionals, Matthew represents early careers for multiple professional group committees, and is excited to be part of the ECN providing young professionals with opportunities to develop their career and network with other like-minded professionals.
Laurence Donaghy 
Laurence is Asset Data and Systems Analyst in Translink within the Infrastructure Systems & Performance section, assisting in the delivery of the organisations digital information management and corporate GIS systems.
In previous careers Laurence has been a secondary school Science & Geography teacher, Deputy Project Manager within Northern Ireland Water delivering the ADAI project, Project Manager for a not for profit education charity delivering STEM programmes for young people of all ages within NI and he has also been a Laboratory Manager and an Environmental Educator.
Laurence has a keen commitment to the furthering of the GIS sector and supporting development of GI professionals and sits on the AGI NI committee.
The Association for Geographic Information (AGI), has released the results of its first survey of skills. Drawing on feedback...
Read More