AGI Early Careers Network
The ECN is a network of early career professionals run by early career professionals.
Featured in the UK's Geospatial Strategy, the Early Careers Network facilitates communication and collaboration across a broad range of geospatial sectors. The ECN aims to enable the development of productive and sustainable connections between early career professionals, giving traction to the fresh, innovative and disruptive ideas of the future leaders of the geospatial industry.
With an exciting programme of events targeted specifically at the needs of early career professionals, the ECN provides a platform for you to develop active connections and work collaboratively across the geospatial industry, showcase your work in a low-pressure environment and receive industry specific training and mentoring.
Who can join? And how do I join?
All early career professionals and students working in the geospatial industry are welcome and encouraged to join as a FREE Network Member. If you have less than 10 years work experience and are interested in becoming part of this network, please register for a free membership and you can then be included within our mailing list to hear about future events and activities.
Follow us on Twitter to stay up to date with events, industry news and more.
Share your experiences and tell us how the ECN can support you!
We are an early career network run entirely by early career professionals. Our team of volunteers plan and organise events, develop regular communication with our members and ensure we provide the best platform for communication and collaboration of early career professionals within the geospatial industry.
We are looking for experienced geospatial professionals to support the ECN by sharing skills and experience with the network and by providing presentations, mentoring, advice and more at our events. If you would like to share your knowledge with the next generation of geospatial professionals or you're an early career professional who has ideas for the ECN and how we can support you, we would love to hear from you. Email us at ecn@agi.org.uk.
Get in touch
We always appreciate any feedback or ideas for the network our members have. Please email ecn@agi.org.uk or contact us on twitter @AGI_ECN.
AGI Early Careers Network Committee
Tom Perks [ECN Co-Chair]
In his role as GIS Officer at the Greater London Authority, Tom uses GIS to drive coordination in the planning and delivery of new infrastructure in London. Previously, Tom was a GIS Specialist within the environmental consultancy sector and first encountered GIS when studying Geography at university.  He is looking forward to continuing to support students and early career professionals within the thriving GI sector.
Matthew Webster [ECN Co-Chair]
Matthew works as a GIS Analyst at Jacobs, having previously graduated from UCL with an Environmental Mapping master's degree. Keen to support early career professionals, Matthew represents early careers for multiple professional group committees, and is excited to be part of the ECN providing young professionals with opportunities to develop their career and network with other like-minded professionals.
Laura Gribble [ECN Secretary]
Laura is Product Manager for the National Geographic Database at Ordnance Survey. This role allows her to understand the many and various ways all sectors use geospatial data. Laura studied Physical Geography at Aberystwyth University and Forestry at the University of Montana. She joined the GI industry straight after graduating in 2013 and has been a Fellow of the Royal Geographical Society since 2018. Laura enjoyed working with the ECN to provide interesting opportunities to the growing number young professionals in our exciting industry.
James Norris
James is the policy lead at the Group on Earth Observations (GEO) focused on improving the access to, and use of, Earth observations for disaster risk management. As Fellow of the Royal Geographic Society he works across several domains in the geospatial information sector. James has written several international policy documents including the UN-GGIM's 'Future Trends in Geospatial Information Management: 5-10-year vision' and is a contributing author to the UNDRR 'Global Assessment Report on Disaster Risk Reduction 2019' where he wrote about 'Changes in technology and data sharing.' Prior to joining GEO, part of the UN System, he worked for Ordnance Survey, the National Mapping Agency of Great Britain, where he worked on international policy engagement. James is committed to outreach and advocacy in the geospatial domain and is part of several outreach initiatives including ECN. He led the ECN for the last few years and is now working with the committee to help to expand its reach and remit.
Emma Scott [Social Media and Publicity Officer]
Emma works as an Assistant Environmentalist in GIS for Amey.  She developed an interest in GIS during her undergraduate degree in Geography at Ulster University.  She completed her dissertation using GIS, where she mapped food poverty across Northern Ireland.  Emma went on to complete a masters in GIS, where she continued with the food poverty theme for her research paper.  She is interested in applying GIS to help people, and as well as her interest in food poverty, she has previously worked with community groups to help promote good mental health and decrease anti-social behaviour, as well as volunteering with a humanitarian mapping organisation. In her current position at Amey, Emma's main role is managing and completing the GIS tasks on a large rail project.  She is also involved in a wide a range of other projects across the UK.  Emma is looking forward to helping the ECN reach more people in their early career journeys.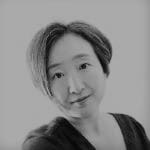 Mayuko Morgan [Scotland Co-ordinator]
Mayuko has worked in the GIS field for over 8 years in both the private and public sectors; and is currently working at Jacobs. She represents ECN in Scotland and is on the regional committee, taking the lead on career events locally for early career professionals.
Emma Chown [Committee Member]
Emma is a consultant at Arcadis IBI Group, working on a broad portfolio of projects, across the transport and buildings sectors. She is also Regional GIS lead for Arcadis IBI Group's international offices (UK, Europe & Middle East) helping to create and coordinate a range of global GIS initiatives. Emma studied BSc Geography at The University of Sheffield, before going on to complete a Master's in Geographical Information Science at The University of Manchester. She is committed to giving something back to an industry she is passionate about, helping early career professionals network and develop.
Jody Shaw [Events Co-ordinator]
Jody graduated from Edge Hill University with a degree in Geography and has since worked in the private and public sectors putting GIS skills to good use. He is now employed by a charitable organisation and spends his time enabling colleagues, contractors and volunteers to capture quality data and self-serve geospatial information and products, alongside the behind the scenes data management and governance. After a couple of years of virtual conferences, Jody is keen to get the conversation flowing again and support new-comers to the industry.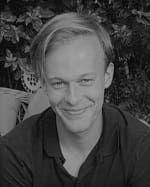 Ollie Bowden [Committee Member and Wales Representative]
Ollie is a Technical Relationship Consultant at Ordnance Survey. He graduated Cardiff University with a BSc in Biology, before working as a consultant in the environmental sector. As an Ecologist he developed GIS skills that he utilised across the public and private sector, before fully specialising in GI. Ollie is excited to be a part of the ECN and keen to support other early career professionals. Being the Wales Coordinator Ollie is looking forward to helping connect and empower other young professionals within Wales.
Recent Local Events & Activities
AGI Early Careers Network Latest News
GeoCom, the AGI's flagship event and largest independent event in the UK GI calendar, is returning to the Royal Geographical...
Read More