AGI Scotland is a national group of the AGI, focusing on the interests of the geographic information community in Scotland.
The objectives of AGI Scotland are to:
Promote awareness
Actively engage
Bring together people
Deliver on a targeted range of projects
Influence and promote the use of GI
In addition to representing member views, AGI Scotland actively works to provide development and networking opportunities to Scottish members. This is provided through an annual one-day event and regular seminars throughout the year.
AGI Scotland sponsors the University of Edinburgh EEO Seminar Series. All members are welcome to attend these events, which can see audiences up to 60+. They provide an excellent opportunity to learn about different areas of the geospatial industry, and promote networking opportunities between professionals and postgraduate students.
AGI Scotland also supports the work of the Royal Scottish Geographical Society (RSGS) and is working to build stronger links on shared areas of interest.
You can also keep up to date with AGI Scotland via:
Twitter: @AGIScotland
AGI-Scotland Geospatial Emerging Talent Initiative
The AGI-Scotland's Geospatial Emerging Talent Initiative brings budding geospatial professionals and ambitious businesses together, preparing individuals for a career in our industry and energising the workplace with enthusiasm and new ideas.
Aspiring geospatial
Ambitious businesses
Our Geospatial Emerging Talent Initiative also offers direct access to the best contact points in universities and colleges for businesses with a nascent or new placement scheme.
Are you an aspiring Geospatial Professional?
Get work experience before finishing a degree
Apply theory to practice in a live situation
Test-drive different jobs or career paths
Get support from a geospatial mentor
Start building your professional network
Are you a Business that is looking for Geospatial Talent?
Scout for new talent among Scotland's finest geospatial students
Mentor aspiring new geospatial professionals
Raise your business's profile among the next generation of employees
Complete tasks or research, get projects
The next steps are simple ...
Students
Join the AGI (it's FREE membership while you're still in further education). Then ask your lecturers and programme organisers to get involved.
It's that easy.
Businesses
If you are in industry, government or the third sector, and want to find out more about what's involved in offering a placement, then our university and college contacts will be happy to hear from you directly.
Bruce Gittings, University of Edinburgh [AGI Scotland Chair]
Bruce Gittings is a Senior Lecturer in Geographical Information at the University of Edinburgh, and delivers courses on technological topics as part of a world-leading Master's programme in GIS. He became a Web-GIS pioneer in the mid-1990s, bringing leading web sites such as The World-Wide Earthquake Locator and The Gazetteer for Scotland to the Internet. He has been involved with AGI Scotland since its inception in 1999, Vice Chair from 2007 and Chair from 2016. He has also served as Vice Chair of the Royal Scottish Geographical Society and Chair of the GIS Research UK conference series. He has worked closely with the GI industry on a number of projects and also helped shape geographical information policy within the Scottish Government and its agencies. He explores Scotland regularly and has written extensively about its people and places as part of his Gazetteer for Scotland. He has visited the most easterly, westerly, northerly and southerly points of the Scotland (Out Skerries, St Kilda, Herma Ness on Unst and the Mull of Galloway) and driven an Edinburgh tram.
Ben Fisher, Glasgow Caledonian University [AGI Scotland Vice Chair]
Ben is a Chartered Geographer (GIS) and joined the AGI Scotland committee in 2013. He started his full time lecturer post in Environment and GIS at Glasgow Caledonian University at the beginning of 2019 having previously delivered guest lectures at Glasgow Caledonian University and the University of London. Ben has 15 years Environmental and Engineering consultancy experience working on both UK and International projects working in sectors including Renewables, Transport, Highways, Utilities, Housing and Coastal and Estuarine. Ben studied Geography at the University of Derby, followed by an MSc in Environmental Management at the University of Stirling which included a research work placement at the Institute for Ecology and Environmental Protection at the Zittau\Gorlitz University of Applied Sciences, Germany.
Alan Moore, Idox PLC [AGI Treasurer, Council Representative]
An advocate of open source geospatial technologies, Alan Moore is Head of Geospatial Services with Idox and has an extensive career in the geospatial industry across the public and private sector. He is also a member of the National Group, AGI Scotland, and represents those interests on AGI Council alongside the wider landscape.
Dr Cameron Easton, Scottish Government [formerly]
Cameron holds the degrees of Bachelor of Science and Doctor of Philosophy from the University of Glasgow. Following research in insect ecology he worked in nature conservation for the Wildlife Trusts and the Nature Conservancy Council, latterly Scottish Natural Heritage. He joined the Scottish Government as Ecological Adviser and, in support of environmental policy established the Scottish Government's Geographic Information Service. He transferred to geographic information full time as Head of Spatial Information Policy. In that role he implemented the European INSPIRE Directive, transposing the Directive into Scottish legislation, and created Scotland's Spatial Data Infrastructure. He is an Honorary Senior Lecturer in the University of Glasgow, where has taught for nearly 40 years and since retirement is affiliated to the University's Scottish Centre for Ecology and the Natural Environment. He is also a visiting lecturer at the University of Edinburgh and Napier University.
David R Green, University of Aberdeen
Past Chairman of the Association for Geographic Information (AGI) David is a specialist in the environmental applications of geospatial technologies with interests in geographical information systems, remote sensing (terrestrial and bathymetric), UAV/UAS technology, cartography/digital mapping, Internet and mobile GIS, Precision Viticulture (PV), coastal and marine resource management, hydrography, and marine spatial planning (MSP), He has published a number of books on Coastal Zone Management, Geographical Information Systems (GIS), GIS in School Education, and UAV applications. David is also Editor in Chief of the Journal of Coastal Conservation, Planning and Management (Springer), and Associate Editor of the Unmanned Aerial Systems Journal (Frontiers).
Dominic Cuthbert, Ordnance Survey
Dominic is a Strategic Development Manager with over 25 years' experience in the Geospatial community. Initially working in the satellite and aerial imaging arena where he was a Director for Earth Resource Mapping, he moved to the OS in July 2002. Dominic has held a number of roles within the OS including product development, partner management and strategic stakeholder engagement. Throughout his career he has worked primarily within the Local and Central Government community developing applications and solutions to maximise the use of geographic data to a wider audience. In 2009 he negotiated the One Scotland Mapping Agreement (OSMA) with Scottish Government and since then he has been working closely across this broad community to deliver core statutory and policy support, develop collaborative solutions and , where possible, develop AGI awareness.
James Reid, EDINA, Edinburgh [Group Communications Lead]
James is a seasoned geospatial professional with over twenty-five years experience in the geospatial technology industry, having served in both public sector and tertiary education sectors. He has extensive experience of data management and service delivery paradigms through various roles as Project Manager and is currently Geospatial Services Manager at the University of Edinburgh where he delivers a suite of national geospatial data services for the higher & further education and schools sectors.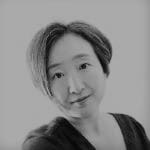 Mayuko Morgan [Representative of Early Career Network Scotland Regional Group], Scottish Government

Mayuko has worked in the GIS field for over 8 years in both the private and public sectors; and is currently working at Jacobs. She represents ECN in Scotland and is on the regional committee, taking the lead on career events locally for early career professionals.
Nikki Smith, British Geological Survey
Nikki is a senior GIS specialist with a degree in Geology and Master's degree in Environmental Remote Sensing, geospatial information has been integral to her work for many years . Her work at the BGS had been focused on the design, development and implementation of custom geospatial data capture and delivery systems as well as the design and implementation of digital data workflows. Nikki also enjoys working overseas and has worked in Central, East and South East Asia, Africa, and Europe. In recent years Nikki has become heavily involved in overseas development assistance work, engaging with overseas partners to develop sustainable digital solutions, in particular working with partners to help them recognise the value, importance and potential of the spatial data that they hold. Nikki joined the AGI Scotland Committee in 2017 and has been involved in the organization of the annual events in 2018, 2019 and 2020.
Ryland Karlovich, Informed Solutions
Ryland is a keen enthusiast for geography, cartography, GIS and technical software solutions. He studied Geography at Humboldt State University in California before gaining an MSc in Geographical Information Science at the University of Edinburgh. After a placement at thinkWhere in Stirling, he began his current role at Informed Solutions where he has further developed a passion for software development and technical projects where geographic data and analysis play a key role. He is now involved in technical project delivery in projects large and small across a variety of sectors. He joined the AGI Scotland Committee in 2017 and has been heavily involved in organising AGI Scotland's annual events in 2018 and 2019.
Simon Roberts, Improvement Service
Simon is a Data and Engagement Strategist working for the local government. His main role, working on their Spatial Hub project, is to engage with geospatial data providers in obtaining and improving their organisation's data and ensuring that it is published so that it can be used efficiently by the data community. He first began using GIS during his Masters in Applied Ecology and Conservation which led to several roles in the UK government civil service. He came to Scotland with 12 years of experience working on geospatial initiatives such as: animal disease and socio-economic analytics, the EU INSPIRE Directive, open and linked/ linkable data projects, GIS training and departmental geography strategies.
Dr Tim Duffy
Dr Tim Duffy has worked for the British Geological Survey for 30+ years as a GIS leader involved with international Geographic Information data exchange standards and metadata and recently retired as Head of Geoscience Interoperability having led the global geology mapping project OneGeology. He is now engaged in Biodiversity and Geoscience initiatives that can ever increasingly benefit from GI. He has been an AGI Scotland board member since the first Scottish Geospatial Strategy was published and hopes to help with the enactment of a proposed new one.
Murray Roden, Esri UK [Group Secretary]
Murray is a geospatial professional who has been working in the industry for over 25 years and joined the AGI Scotland group in 2020. With a keen passion for all things geo and spreading the word about the benefits that it can bring to any organisation and also loves experimenting with latest geospatial technology. He studied Geography at Glasgow followed by a MSc in GIS at the University of Edinburgh and has had many geospatial related roles over the years from developer to consultant to project and engagement manager.  He works for Esri UK and is currently helping organisations realise the potential that geospatial can provide.
Amelia Baptie, British Geological Survey
As a Geographer and GIS Professional Amelia is passionate about working with others to deliver the benefits of location data and location data technologies. As a Senior Project Manager at the British Geological Survey Amelia has over 20 years' experience in the location data field working within industry and public sector agencies. This experience ranges from large scale project management, leadership in skills sharing and development, digital transformation using location data technologies and working collaboratively with stakeholders in the UK and Europe to unlock the full potential of location data.
Dr. Michael Groves FRGS, CEO, Topolytics
Michael is a geographer with a PhD in aerial and satellite earth observation, with experience in environmental management, sustainable forestry and writing annual sustainability reports. He is the founder of Topolytics, a data analytics company that uses mapping and machine learning to make the world's waste visible, verifiable and valuable.
Peter Green, City of Edinburgh Council
Originally hailing from Nova Scotia, Canada, Peter has been involved in the GI field for more than 20 years with expertise in GIS, earth observation and land use planning. He has acquired and applied his knowledge and skills in a range of different areas, including telecom, oil and gas, marine, agriculture, international development and conservation planning within private, public and non-profit sectors.Peter studied Geography at the Saint Mary's University, followed by completing an Advanced Diploma in GIS/RS from the Centre of Geographic Sciences and an MSc in GIS from the University of Edinburgh. In 2020 Peter joined the City of Edinburgh Council Estates team as a data control officer. He has been volunteering with the AGI Scotland committee since 2020.
Mark McLauchlan, University of Edinburgh
Mark gained his MSc in Geographic Information Systems from Edinburgh University in 1995. Spending much of his career in Financial Services, he started his own technology consultancy in 2015. In addition to performing technology reviews and due diligence for private equity funded clients, Mark works with a portfolio of start-up businesses in the role of CTO. He is a Fellow of the Royal Geographical Society and an Honorary Fellow in the School of GeoSciences at The University of Edinburgh where he lectures on the MSc Geographical Information Science course. Mark's research interests include GIS, cloud computing and geospatial data processing, and geodata in business.
Recent Local Events & Activities
As industries and our world undergo transformation in the digital age, the integration of GIS and data science has emerged as...
Read More
  There are key intangible benefits to membership such as networking and social activities that ultimately are extremely valuable and help keep us plugged into key aspects of news and innovation across the broader GI ecosphere. Our breadth of exposure to key stakeholders and industry insights would be poorer without recourse to AGI membership and the benefits it brings.

James Reid - Geospatial Services Manager, EDINA